Award-winning recording engineer, multi-instrumentalist & composer
Biography
Doug Organ is an award-winning audio engineer, multi-instrumentalist and composer based in Los Angeles. Doug has studied under legendary engineers including Steve Albini and Joe Chiccarelli, and has lived and worked in France, the UK and now the US, in addition to his home in Canada, where he ran a successful commercial recording studio for 10 years. His engineering work is featured on Tegan and Sara: The Con X and he mixed classic rock legends 10 Years After's 50th Anniversary album A Sting In The Tale. He has worked with jazz greats like Tommy Banks, PJ Perry, Mike Rud and Jake Langley. His performance resume is vast and varied, covering everything from jazz and r&b to country, pop and metal (and truly everything in between). He is an accomplished composer, and has worked in film as a music producer/engineer, score composer, and music editor. Also he's pretty funny on Twitter.
Demo Reel
Check out some of Doug Organ's production, engineering, mixing and mastering work
Full demo reel credits are here.
Let's Get Your Project Made
Whether you need recording, mixing, mastering, editing, live or studio performance, composition, editing or just someone to hang out and talk about synthesizers with, you have come to the right place!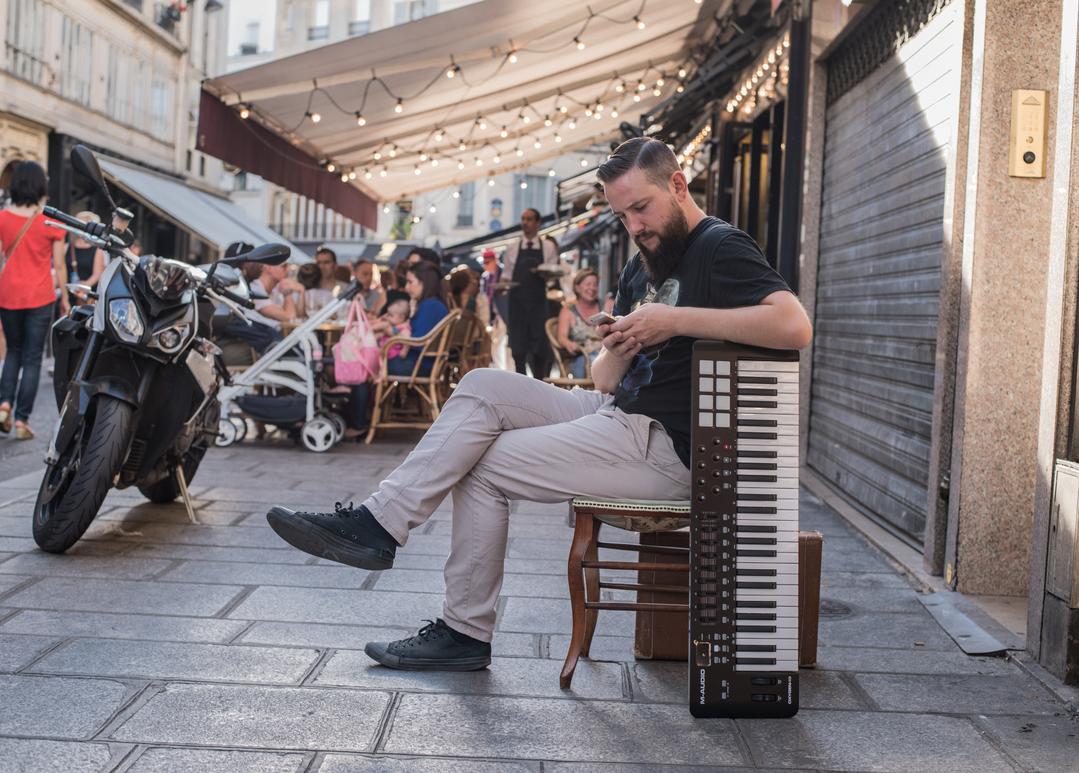 Marcus Bonfanti
Frontman, Ten Years After, London, UK
I am a professional musician and the frontman of legendary Rock & Roll band Ten Years After, as well as The Ronnie Scott's Rhythm & Blues Explosion. I also have a solo career which has seen me release three critically acclaimed studio albums and collaborate with Eric Clapton, Van Morrison, Tom Jones, Shuggie Otis, Ginger Baker, Dave Gilmour & Ronnie Wood.
[Doug Organ] is one of the most unique and intuitive musicians I have ever had the pleasure of working with and I hold him in the same high regard as the aforementioned legends I have collaborated with over the years.
Since Doug Organ founded Edmontone Studio over ten years ago I have worked with and recommended him for countless sessions as a mix engineer, producer and instrumentalist. His ability to mix sympathetically to what is required for the music is a very rare talent and one of the reasons he is used so much in this capacity. Last year he mixed the latest Ten Years After album which commemorated their 50th year of recording. The original members of Ten Years After, in particular Chick Churchill (Hammond organ player), wax lyrical about Doug's abilities. They have worked with some of the best producers and engineers in the business and they count Doug as one of them.
Not only is Doug a fantastic and unique studio producer/engineer, he is also an incredibly talented musician and I have used his keyboard playing skills a number of times on records. He has performed with former members of The Supremes Scherrie Payne, Joyce Wilson and Lynda Laurence (Stevie Wonder, Aretha Franklin, Ringo Starr) to name but a few.
Adam Fox
Director of Programs, Canada's National Music Centre
Doug is one of the most dedicated musician/producers I've had the privilege to work with. Doug has accomplished so much beyond the milestones and accolades he's collected, serving as a conduit for diverse music communities in Edmonton and western Canada. He's mentored countless artists, and contributed his incredible talent to produce hundreds of music projects. Some of his many accomplishments include designing, founding, and operating Edmontone Studio for over 10 years, being named one of Avenue Magazine's Top 40 Under 40 for 2017, recording and mixing multi-platinum artist Ruth B. for Tegan & Sara's The Con X album, mixing the A Sting in The Tale by legendary British band Ten Years After, co-curating and running the Break' Art Mix artists' residency in Paris, France, studying analog recording at Mix With The Masters with Steve Albini (Nirvana, Pixies, Page & Plant) in Studio La Fabrique, France, being selected by Senator Tommy Banks (OC AOE LLD) to be one of 8 pianists to represent Edmonton as "Piano City" at the Yardbird Suite's 60th Anniversary Celebration, being awarded the the Canadian Academy Of Recording Arts And Sciences Recording Award, the Edmonton Artists Trust Fund award, the Emerging Artist Award at the Edmonton Mayor's Celebration Of The Arts, performing at CMJ Festival in NYC, NXNE in Toronto, and SXSW in Austin, and appearing in Rolling Stone magazine.
Chris Andrew
Piano Head, Dept of Music MacEwan University
Even as a teenaged student, [Doug's] sense of musicality and his ability to process knowledge was above the majority of adults attending the program at that time. It didn't take long for Doug to become a mainstay on the Edmonton music scene as one of the most in-demand freelance players, and fronting some of the area's top bands. With his consistent professionalism and his incredible musical talent, he pushes every player in a project to a higher level. Doug is a true multiple threat; from his fantastic piano, organ, and drums playing to his beautiful compositional, production, arranging and organizational skills. In the 20+ years since I have known him, Doug has accomplished very much, including being given many music scholarships, awards, grants, and bursaries, performing with a variety of acts for large crowds and often on live television, releasing albums with his original groups and compositions, and making essential contributions to albums by internationally known artists including Ruth B and Ten Years After.